Throughout history there have been some great debates:
Calvinism vs.
Arminianism
North vs. South






Coke vs. Pepsi

Bo vs. Luke




Well Jon
Bon
Jovi
vs. no one because, come on, that one is not seriously in dispute.


And, along side these great debates have been many burning questions like:
Did Lee Harvey Oswald act alone?


Who really shot J.R.?
And, most importantly,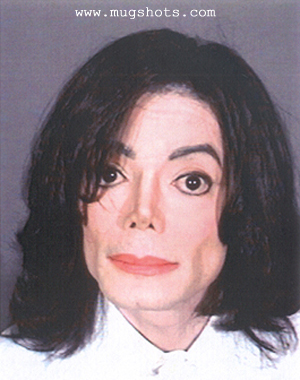 WHAT happened to Michael Jackson????
But now, I bring you the burning question/debate of July 2008. What should I do with my hair?? Yep, that's right, it's time for me to get my hair done again, and as many of you know, this is a major event. I tend to change my hair color every time I get my hair done, although, admittedly, recently I've only been changing the shade of red. To help you make an informed contribution to this debate, I am going to steal Kelly's "
hairumentry
" idea and post pictures of my hair in various shades of the rainbow and in various different styles. Unfortunately, in order to do that, I have to go buy a new scanner because I kick it old school. So, stay tuned for pictures this weekend. But for now, you can help me out this way. Have you seen a hairstyle and/or color recently that you have liked? Perhaps on a celebrity? I am open to many suggestions. Just remember that I would prefer not to look like this:
Thanks in advance for helping me out. I know it will be more helpful after you see my
hairumentry
, but I'm working on it!
PS. I've still been praying about the prayer community, and I think I have some ideas. If I can write them down in any cogent or coherent fashion, I plan on posting them Friday. So, check back then. Ha! How's that for suspense!