Well, yesterday was day 2 of the great basement flood clean-up, and last night we tackled the extra large storage closet, also known as the time warp. Let's just say that after I entered the time warp I felt a little like Brendan Fraser in Blast from The Past. (Yes, I know, I'm probably the only person on the planet who sat through that entire movie. I didn't see it at the theater though, which was probably good because I got way too excited during the swing dancing scene. But, as usual, I digress...) Upon entering the time warp, I quickly realized that I was no longer in the year 2008. No, it was quite obvious that I had, in fact, been transported back in time to the year Nineteen Hundred and Eighty Two.


Yep, I think my entire childhood was contained in that storage closet, and here is just a sampling of the things I found in the time warp.
1. My dance costumes for each of the years I danced, including an entire bag full of dance shoes.
2. A box of Barbie dolls and Barbie doll clothes, including a pair of stylin' Barbie cowgirl boots.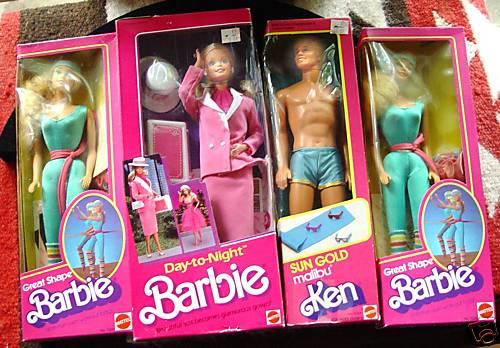 (I only wish mine were still in the original boxes!)
3. One of my softball uniforms, complete with glove and cleats.
4. Chatty Patty. Anyone else remember her? I tried to find a picture of her on the internet, but couldn't find a good one.

And,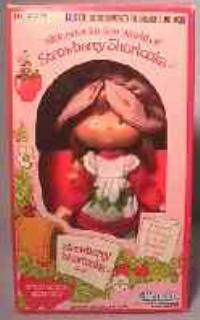 5. Every piece of Strawberry Shortcake and Cabbage Patch Kid paraphernalia I ever owned. Oh yeah, vintage, early 1980s, baby.
I had completely forgotten that I even had most of this stuff, and now that it is sitting in the middle of my living room floor, I'm wondering why I still have all of this stuff. I mean, it is very unlikely that I am going to play softball in my pointe shoes, or that I am going to play with Strawberry Shortcake's Berry Happy Home anytime soon. Maybe I should give it away or sell it? What do you all think? Do you still have your childhood in boxes, or have you parted with it yet? And, even if you have parted with it, what was your favorite childhood toy?



Just as a side note, I will say, however, that I am holding out hope that my Easy Bake Oven and Atari 2600 are in one of those boxes. Because I would totally bake George a cake and then kick his behind at Pac-Man. That would be kickin', don't you think?